While we have had dozens and dozens of dogs come through here, we try to keepthe number of dogs in our house at one time to a minimum. I have found that all of the dogs are happier that way, and it helps us stay motivated to find permanent homes for our fosters, since if we kept him/her, we would not be able to help other dogs who are in need.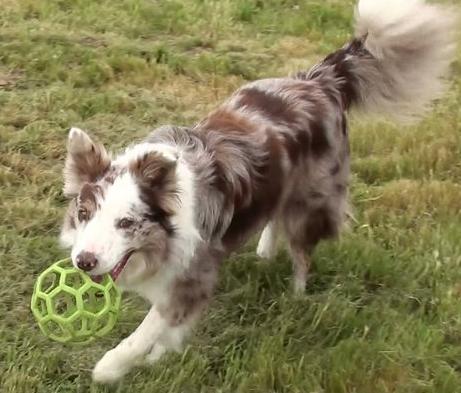 McKenzie (Kenzie) is our beautiful girl from an Animal Shelter down in Central California. She came to us in November, 2010. Kenzie is a playful, 10yr old Red Merle Border Collie. She loves to play fetch and has learned to love all kinds of dog toys, and that learning is fun! She has been learning all kinds of fun things, such as how to play frisbee, do agility, and how to do all kinds of fun tricks!

When Kenzie came to us, we found out after a few weeks that she was quite reactive toward other dogs (also called fear aggression), called "reactivity" in the dog training world. I have many clients with whom we are working/have worked through this, so it was great to be able to work through this issue first hand, with my own dog. It has certainly been challenging, but we have grown much closer through the process, and have made tremendous headway in this area. Kenzie actually just had her first group dog class last week, and she did very very well. Since she is literally the "teacher's pet", haha, she is held up to a pretty high standard. She did very well and I was thrilled to be able to show our students how much she has learned since coming to live with us.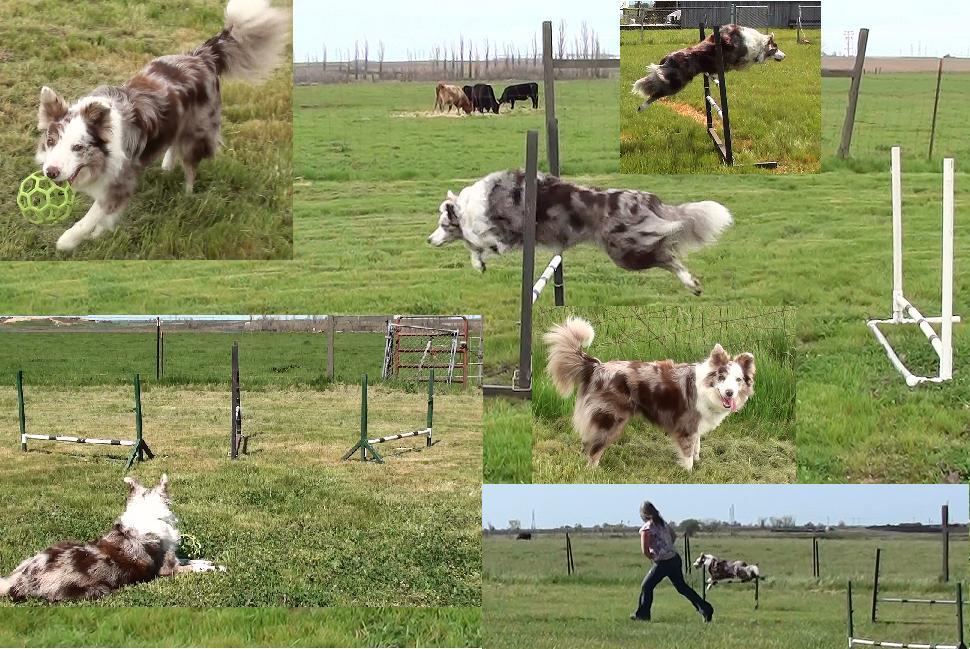 Kenzie started trialing this summer, and has just had a BLAST! She is now at the excellent level (level 3 of 4) after only 2 months trialing! I love her SO SO much, I am just so thankful that she was sent to us. What a happy, cuddly, hard working companion.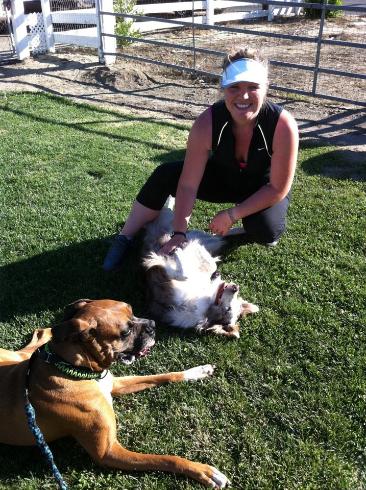 This is Kenzie at a TRIAL!
It is just so cool that she has come as far as she has. Yes her eyes are closed and she is happily on her back getting a belly rub, while literally at least 50 dogs are within a 100ft radius of her!